台灣西鐵國際物流股份有限公司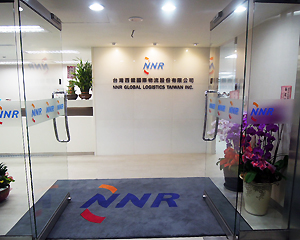 1989年3月,與台灣的合資企業共同成立當地法人公司,開始經營業務;2005年底,成為100%出資的完全子公司。
多年來,本公司以承攬航空貨物進出口為主,2008年3月底,取得海運承攬運送業許可證,開始自行經營海運業務,提供客戶更多、更優質的綜合性物流服務台灣方面,以台北總部辦公室為首,在台灣桃園國際機場內、台中以及高雄等地成立營業據點,更於2009年2月成立台南營業所,與高雄事務所共同努力擴充南部地區的服務內容。
2012年6月,獲得優質企業AEO(Authorized Economic Operator)認證,持續致力提升更高一層的服務品質。

In March 1989, we established an overseas subsidiary in Taiwan through a joint-venture with a local company. At the end of 2005, this joint-venture became a wholly-owned overseas subsidiary. We have been principally operated air cargo forwarding business for many years and then at the end of March 2008, we obtained the sea forwarder permit to start sea forwarding business independently. We are happy to provide comprehensive logistics service to customers.
In Taiwan, besides the headquarters in Taipei, we have locations at Taoyuan International Airport and in Taichung and Kaohsiung. In February 2009, we established the Tainan Office to extend our services to southern Taiwan in collaboration with the Kaohsiung Office.
In June 2012, we passed the AEO (Authorized Economic Operator) certification to continuously improve our service quality.

西日本鉄道(株)国際物流事業本部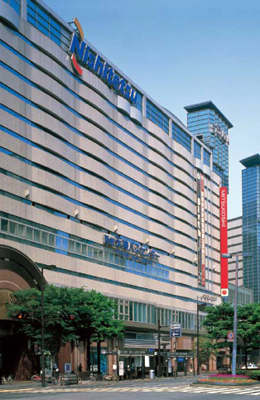 1948年,本公司以航空貨運事業先鋒之姿展開營運,並於1957年成立日本首家共同出資型的倂裝運輸企業。
1983年開始獨力經營倂裝運輸事業,同時加入由全球約70多國的貨運代理公司所組成的全球貨運組織WACO(WORLD AIR CARGO ORGANIZATION),進一步將版圖拓展至貨運代理公司尚未進駐的國家與地區。
此外,自從1971年成立美國當地的法人(NNR GLOBAL LOGISTICS USA INC.)至今,已擴及到20家國外當地法人與4間當地辦事處,強化本公司業務網絡。
海上貨運方面,也從1985年開始經營相關業務,提供倂裝運輸服務及海空聯合運送服務。
繼1998年於成田機場外部成立成田物流中心後,2005年在關西國際機場人工島對岸的臨空鎮設立臨空物流中心,致力加強國際綜合物流業者的各項機能。

We NNR, as a pioneer on air cargo business, has started handling air cargo transport in 1948, and in 1957, we established a consolidation as a joint investment company.
In 1983, we began handling individual cargo consolidation business, and at same time we affiliated in WACO(World Air Cargo Organization)group, extending the service to where no other Japanese forwarders are serving.
In 1971, subsidiary company in USA(NNR GLOBAL LOGISTICS USA INC.) is established, and up to now we have 20 overseas subsidiary companies, 4 liaison offices, to extend our overseas network.
We also started handling ocean cargo business in 1985, and we now handle consolidation cargo and sea-and-air service.
In 1998, we opened Narita logistics center near Narita Int'l Airport, and in 2005, we opened Rinku logistics center near Kansai Int'l Airport. We are making effort to strengthen the function as a global logistics provider.